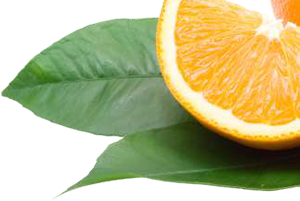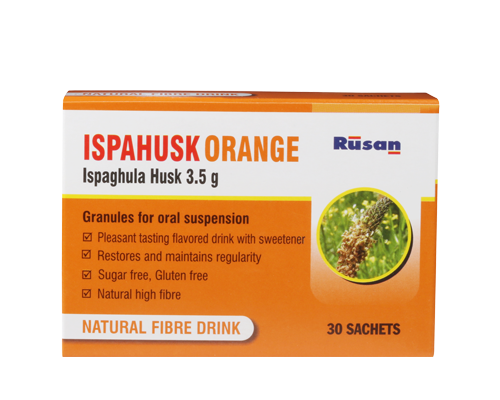 Faster Relief from Constipation
What is Ispahusk used for?
Fibre is an important part of a healthy balanced diet. Most adults require 32 grams of fibre each day. Fibre is important to prevent heart diseases, diabetes and weight gain and to improve digestive health. Taking a fibre supplement each day is the easy way to ensure you are getting all you need to maintain your health.
Ispahusk is a laxative used to treat constipation, which can also be used to maintain normal bowel function.
How does Ispahusk work?
Ispahusk (Isabgol) is a type of fibre. It swells when it comes in contact with fluid in the gut and thus increases the volume of the faeces. It is not absorbed into the body. The increased mass in the bowel stimulates the muscles in the walls of the bowel to push the contents of the bowel along, which helps relieve constipation.
Ispahusk high fibre drink is an easy and pleasant tasting way to increase the fibre in your diet, it helps the digestive system to work more efficiently and relieve constipation without straining and causing discomfort.
Benefits of Ispahusk
Pleasant tasting flavored drink with sweetener
Restores and maintains regularity
Sugar free, Gluten free
Natural high fibre
Important information about Ispahusk
This product should be consumed with at least a full glass of liquid. Using this product without enough liquid may cause choking. Do not use this product if you have difficulty in swallowing
Do not take this product if you are allergic to ispaghula husk. Keep out of reach of children
How do i take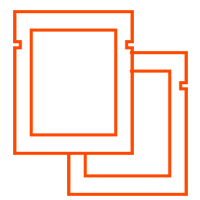 Suggested Use 2-3 sachets per day/Directed by Physician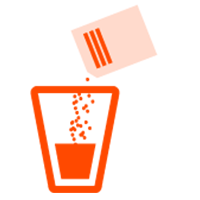 Directions for use
Step 1: Add sachet content in a glass.
Step 2: Add approx 150ml water in the glass and stir well, and drink straight away. Follow with an additional glass of water and drink and plenty of fluids while taking this product
Dossage Adults and children over 12 years: One sachet, 1-3 times daily, preferably after meals.
Business Enquiries and Contact Information